Dublin's best pizza?
As a cheese addict, I am constantly on the hunt for Dublin's best pizza. This sounds like it should be an easy task but there are so many variables that are crucial to my pizza satisfaction. A poor pizza has the ability to totally ruin my day so I choose my dining options wisely. I have passed by Cafe do Napoli countless times, but it's somewhere that looks just like a coffee shop, so while I grab a coffee on the go, I've never actually ventured downstairs to the restaurant. This is because 1) I didn't know it was there, and 2) downstairs restaurants scare me because it's like going down into the unknown!
Having heard from a friends that the restaurant food is amazing, I decided to bite the bullet and head down to the restaurant. Pleasantly surprised, it was lovely and cosy, with an open kitchen where I could see what I always want to see in an italian restaurant- a pizza oven! We were shown to our table where we were swiftly brought a nice little bowl of olives and some delicious herby flatbread. These little additions always delight me and keep me happy while I look at the menu. The menu consists of all the usual italian offerings- pizza, risotto, pasta, with a nice selection of specials on the board, including a fish dish. Alas, I had to go for the pizza, and decided on a simple pizza funghi.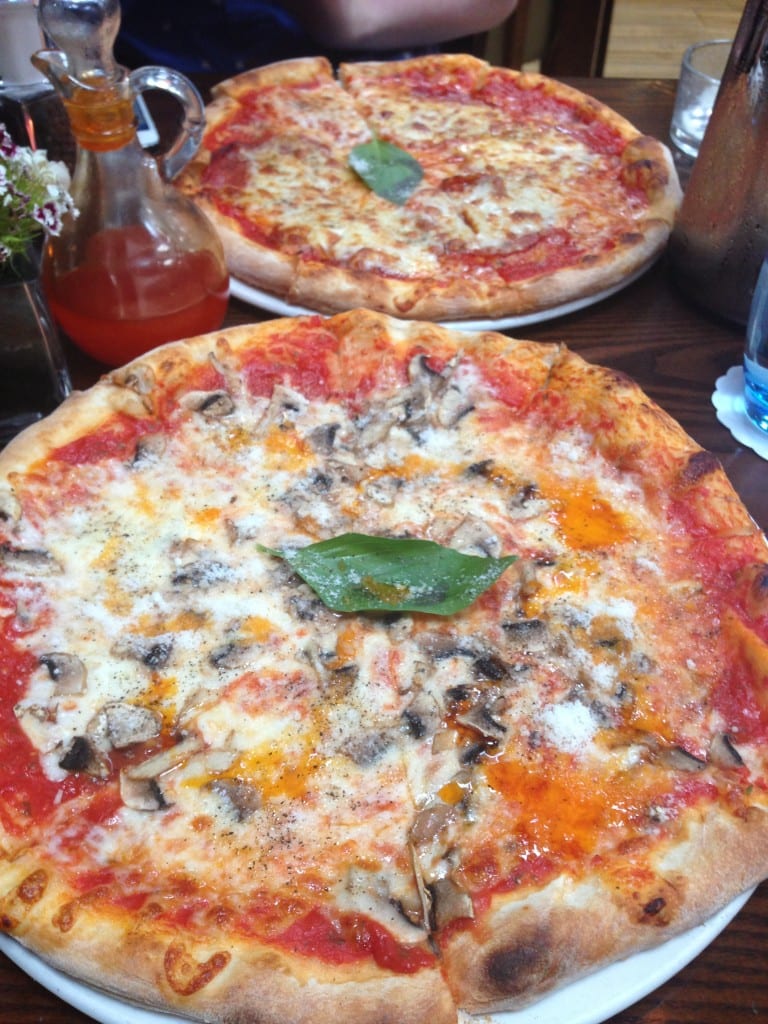 The pizza was delicious. A nice thin base, perfectly crisp crust from the oven, and a good amount of cheese. The tomato sauce was lovely and rich. I have to add that the chilli oil here is amazing and is a decent drizzle of this is a must.The pizza was huge- at least 12 inch. Somehow I managed to finish the whole thing. I wouldn't give away the title for Dublin's best pizza easily, but this is definitely a hot contender, if not number 1. The only thing that was a bit of a let down was the service, which was a bit rushed and not as friendly as I'd like.
41 Westland Row, Dublin 2.
Review: Cafe di Napoli, Westland Row